Salesforce Ohana Meet
January 15, 2018
A 2 day event, first of its kind, which brought together "S.I."s (Systems Integrator - this is the first time I've heard this acronym by the way), Students and Community together under one common roof at Novotel Hyderabad, where I was representing Persistent Systems.
This was my first time attending an event of this scale, where people had come from different places across the country and I had the pleasure of meeting in person, folks whom I have only heard of, or seen pictures of - which includes MVPs, DUG and WIT Leaders, Salesforce Dev Relationship team members headed by and including Jacob.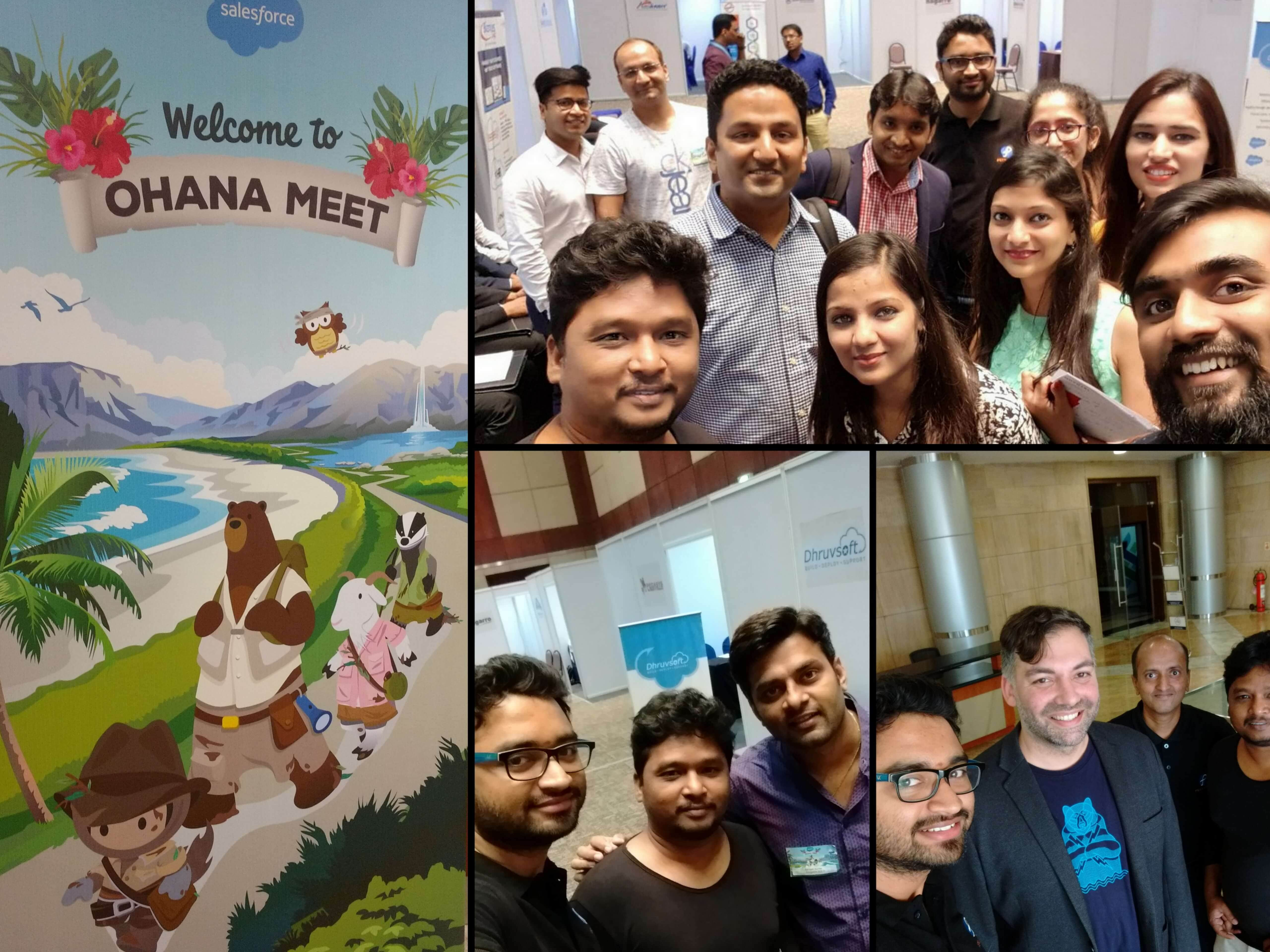 Day 1 passed by very quickly, where each of the SIs were given like 5 minutes to talk about themselves, and how were they making a difference. It was inspiring to see the successful stints of many firms built from the ground up.
Fun fact: Jaipur is like Area 51 for Salesforce Startups.
It was then the turn of Colleges to talk about their Salesforce journey, and yes, I was very happy to see them welcoming new technologies like this to not just be a 2 day workshop, but to be a long-term learning program which helps students reap benefits out of this successful platform by building their careers on it. The credit of initiating this would of course go to the community leaders who were able to positively influence the colleges to take this up.
Interweaved with these intros were some fun activities like 'Connect & Disconnect', 'Elevator Pitch' and most notably the panel discussions.
A Community Leaders Panel Discussion which was enlightening to everyone alike. A lot of "good question"s asked and a WIT(Women in Technology) Panel Discussion where each of the panel members spoke about their experience so far, challenges they faced, risks they have taken in the process of getting to where they are now, and how they are working towards making life easier for new Trailblazers!
Day 2 started with a tour of the mother ship a.k.a Salesforce Hyderabad Office. It was all what one would expect and more. Here is one thing that caught my eye at the very entrance - an array of Salesforce release logos since its inception.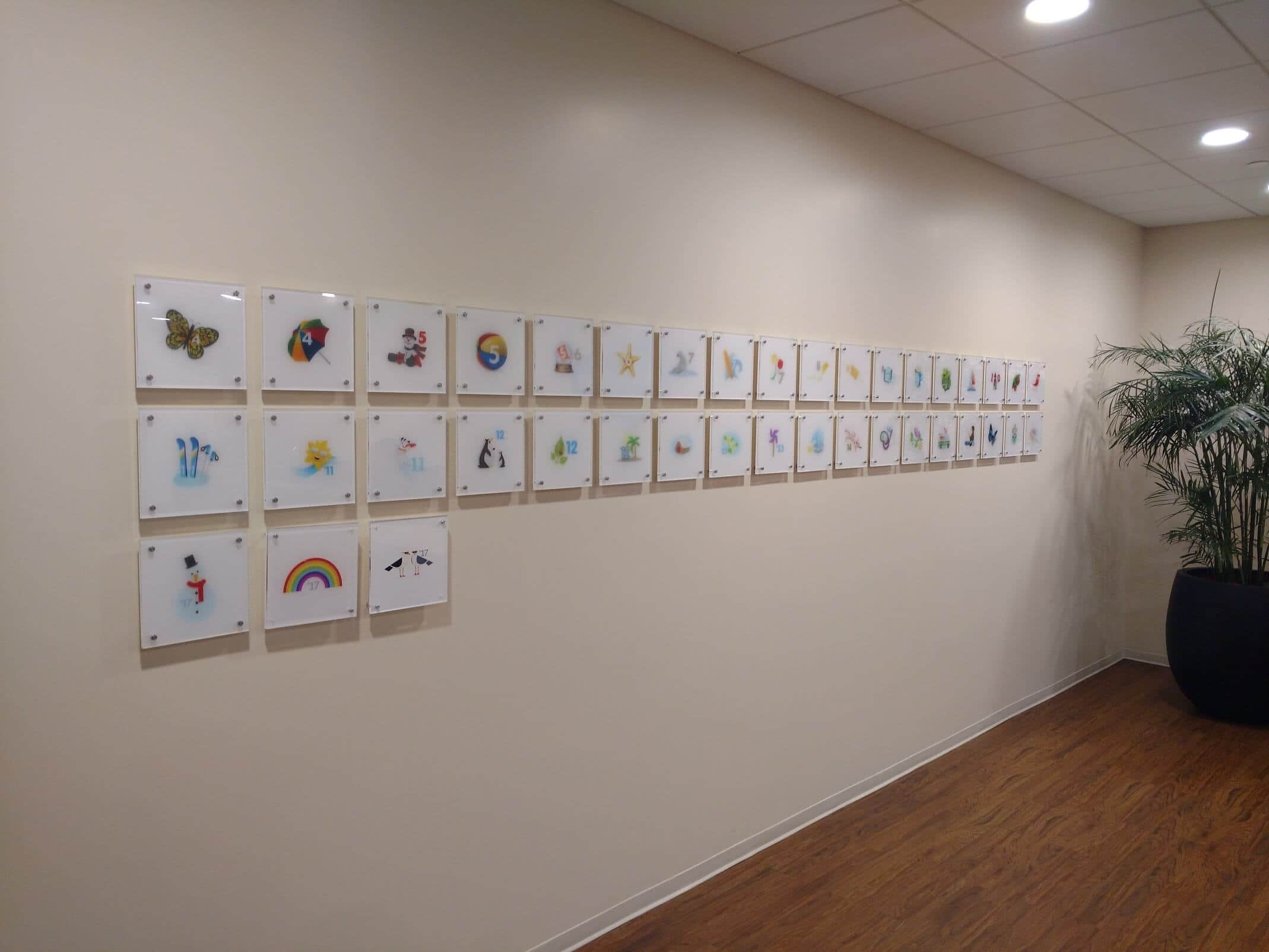 The remainder of the day was recruitment drives. I had a jog down memory lane when I looked at the students, all tensed, as they got their question papers, shortly after which they started bubbling the OMR away. The students were brave and didn't shy away from getting on stage or from getting in front of a camera for media bytes, and not to mention smart... super duper smart. I was amazed at how quickly they had picked up Salesforce. The zeal and enthusiasm they had shown in completing a lot of badges and superbadges was definitely commendable. No wonder most of them got placed at multiple companies on the spot. The Reports and Dashboards superbadge sure was a hot favorite. The students have leveraged a great opportunity that was presented to them, and there is no turning back for them now.
And finally, here is my Ohana, where everyone grows together and I am extermely proud and elated to be a part of it.